Exquisite tastes from around the Mediterranean
Our a'lacarte menu offers an extensive range of flavors from Turkey, Greece, Italy, France and Spain. Select from a range of tapas, luscious burgers, risotto, linguini, char grilled meat, pides, salads and more. The team at Taze are experienced and friendly. For those not sure what to select from the vast menu, the team are happy to assist and offer wine match suggestions.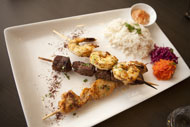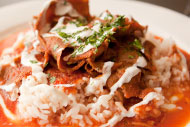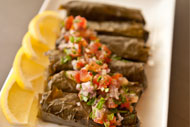 Want some Takeaway?
Download our Menus!

Feel free to download our menus to get an idea of what awaits you...
NEW MENU RELEASED THIS WEEK!
Download New Lunch Menu
Download New Dinner Menu
For dinner, any booking of 10 people or over must go on the Group Menu and any booking of 15 people or over must go on one of our set Banquet Menus.
Please note: 5 days notice must be given when ordering a Christmas Menu option.